Amphoman #1 CBCS NM 9.4 White
Grade

NM 9.4

Page Quality

White

Pedigree

none

CBCS Serial Number

501271646

Census Rank

0

Publish Date

9/13

Category

Lunchboxcollector.com, Inc.
Description
PGX Signature series.
Mike Kaye story.
Mike Kaye art / cover.
Personal copy signed by Mike Kaye with sketch.
Origin of the Gems.
Origin / 1st appearance of Amphoman, Black Bull, Bleash, Brain Demon.
Green cover version.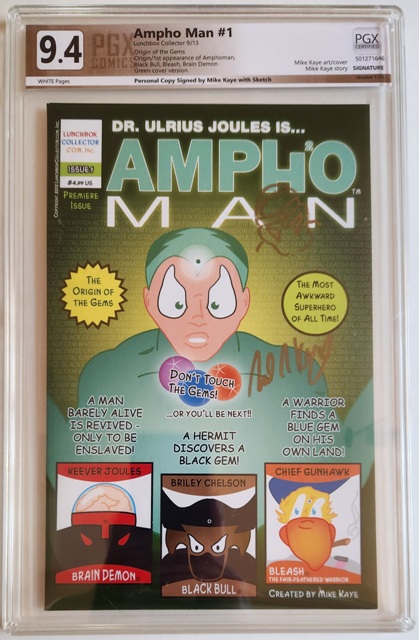 Additional Images