Amazing Spider-Man #49 CBCS NM 9.4 Off-White to White
List Price:

Current:

$425

Your Offer:
Grade

NM 9.4

Page Quality

Off-White to White

Pedigree

PA. Dutch Collection

CBCS Serial Number

0012314-AA-001

Census Rank

3

Publish Date

6/1967

Category

Silver Age Marvels
Description
The third highest rated copy of this hard to find in high grade 49th issue of this seminal title. Perfectly centered and cut with off-white/white pages, brilliant colors, a sensational spine and no noticeable flaws. Cool Vulture and Kraven vs. Spider-Man cover courtesy of John Romita. A CBCS graded Near-Mint in every capacity. From the PA Dutch Collection.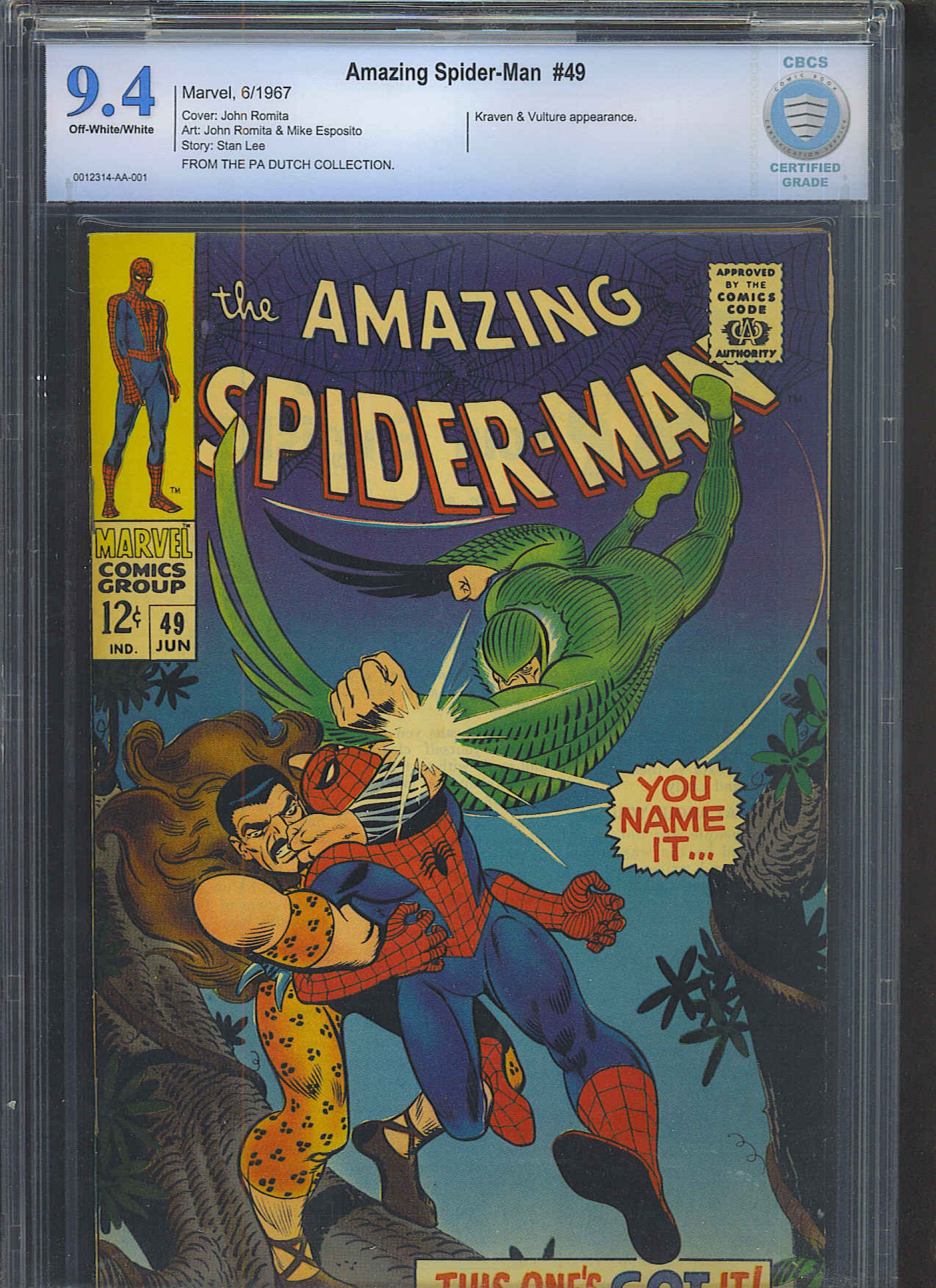 Additional Images