Superboy #55 CBCS NM 9.4 Off-White to White
List Price:

Current:

$645

Your Offer:
Grade

NM 9.4

Page Quality

Off-White to White

Pedigree

none

CBCS Serial Number

0006873-AA-010

Census Rank

Single Highest Certified Copy!!!

Publish Date

03/1957

Category

Silver Age DC
Description
Freak of nature alert! SINGLE HIGHEST GRADED COPY! Only one ever graded in 9.2 and one in 8.5 - both CGC. A total of 13 have ever been graded. Featuring a spanking cover. Otto Binder story, Curt Swan,John Sikela and Ray Burnley art. Curt Swan and Stan Kaye cover.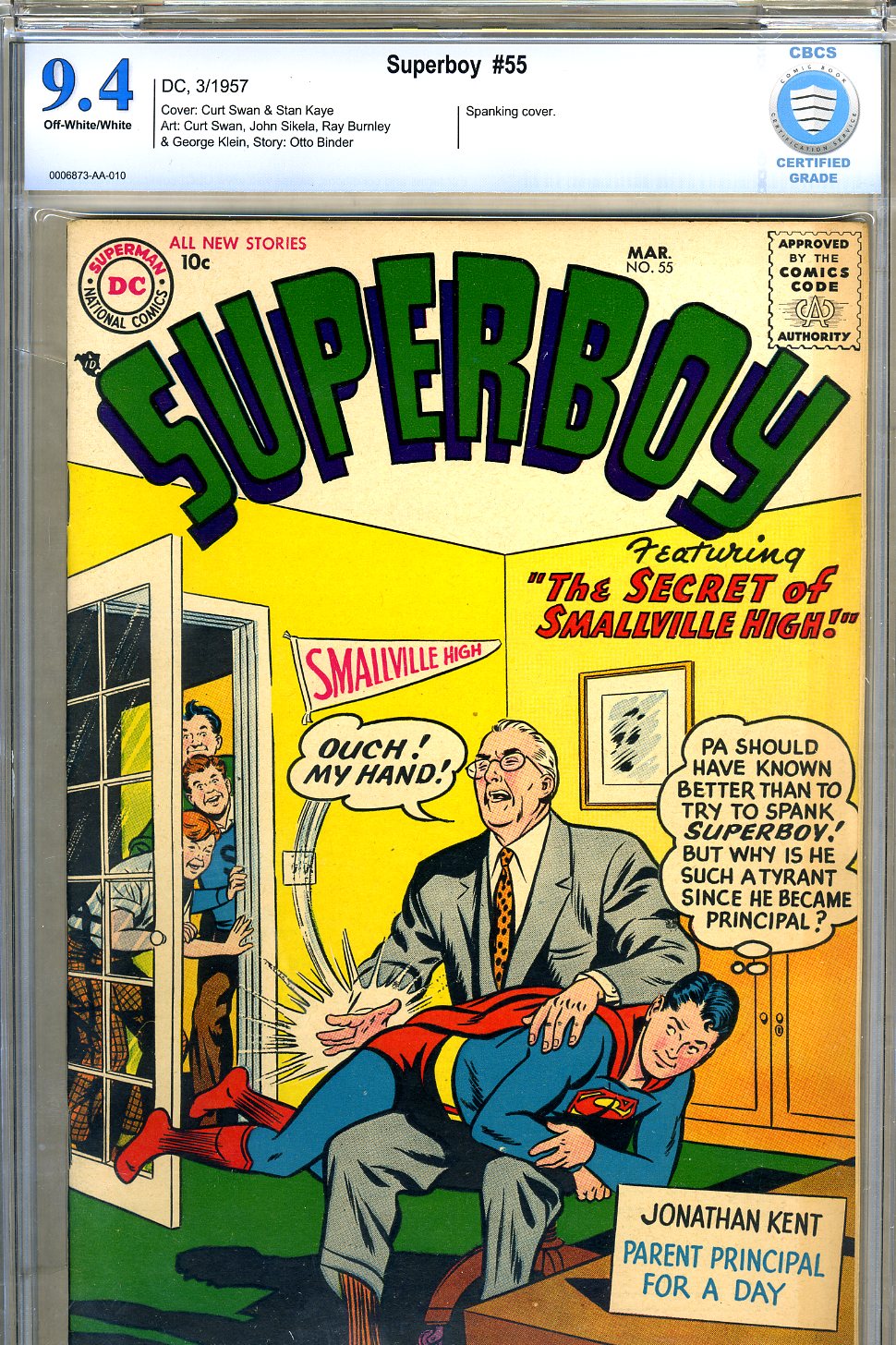 Additional Images