WONDER WOMAN # 116 COVER ORIGINAL ART-BYRNE
Primary Artist

John Bryne

Secondary Artist

None

Publish Date

1996

Category

Covers
Description
Wonder Woman #116 Cover Original Art. The art measures about 11" by 17"
"The Men Whom Moved the World" Part 2 of 3
Cover, story and art by John Byrne.
Beneath the arctic ice, Wonder Woman and Mike Schorr combat an extraterrestrial menace bent on the destruction of Earth.
Plus, after their kiss in last issue, how will Wonder Woman react when she sees the mighty Champion again?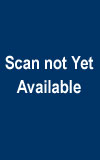 Additional Images