WOW COMICS #41 COVER ORIGINAL ART : MARY MARVEL!!
Primary Artist

Jack Binder

Secondary Artist

None

Publish Date

1946

Category

Covers
Description
Jack Binder the first, unedited art for WOW COMICS #41 Final printed cover has some lettering and inks adjustments. Size about 14" by 20". Amazing Golden Age Cover with Mary Marvel.

ACTUAL PUBLISHED COVER HERE FOR REFERENCE ONLY.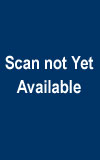 Additional Images