SPIDER-MAN: HOBGOBLIN LIVES #2 (DOUBLE COVER)
Primary Artist

George Perez

Secondary Artist

Ron Frenz

Publish Date

1997

Category

Covers
Description
PEREZ, GEORGE & RON FRENZ

- Spiderman: Hobgoblin Lives #2 double cover, Spider-Man

Larger art size about 17" x 22" and is in perfect condition.

"Back in Business"
Script by Roger Stern
Everything old is new again as the original Hobgoblin returns to his life of crime! But the goblin's first target isn't the Spectacular Spider-Man! It's the Osborn Corporation! The ruthless super-villain is planning a corporate takeover...preferably in a hostile manner! Meanwhile Betty, Flash, Peter, and Mary Jane piece together the clues of Ned's final days in hopes of discovering who framed him! However as Betty and the wall-crawler get closer to the truth, they also get closer to an encounter with the Hobgoblin! The fateful and final showdown happens next issue! Cameo appearances by J. Jonah Jameson, Joe Robertson, Ben Urich, Liz Osborn, Normie Osborn, Roderick Kingsley, Daniel Kingsley, Donald Menken, and George Vandergill. Flashback cameo by Ned Leeds.

ACTUAL PUBLISHED COMIC COVER FOR REFERENCE ONLY.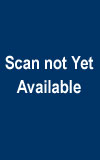 Additional Images