BATMAN SUPERMAN # 24 ORIGINAL COVER ART
Status:

Preview
Login to watch this item.
Primary Artist

Dave Bullock

Secondary Artist

None

Publish Date

2015

Category

Covers
Description
PAINTED IN JUNE OF 2015 HERE IS THE BEAUTIFUL PAINTED COVER BY DAVE BULLOCK TO BATMAN SUPERMAN # 24 FEATURING BATMAN, SUPERMAN AND GREEN LANTERN. THE PAGE IS 12 X 17, AND THE ART MEASURES 11 X 15 3/4.

Dave Bullock, who produces beautiful commissions, covers and other work at a rate so high that it's become genuinely hard to keep track of all the amazing art he has created. He has primarily worked as a story artist in the animation field on such notable shows as Kim Possible at Disney, The Superman/Batman Adventures, Batman Beyond, Teen Titans and Justice League Unlimited with Warner Brothers, The Avengers with Starz Film Roman and Sym-Bionic Titan with Cartoon Network. In 2006 Dave was nominated for a Annie award for his storyboard work. In 2008 Bullock was Emmy-nominated for his directing of WB Animation's movie Justice League: The New Frontier. He has also directed on Lucas Film Animation's Star Wars: Clone Wars CGI movie and series, as well as Sony Animation's The Spectacular Spider-Man. Aside from animation Dave has provided cover and story art for DC and Marvel on Action Comics, Teen Titans Go!, The Ultimates, Age of The Sentry, Iron Man, Exiles and co-authored WEDNESDAY COMICS: DEADMAN The Dearly Departed Detective.
Actual published cover image also included here for reference only.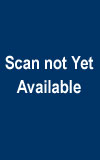 Additional Images