Crime Does Not Pay #34 CGC NM+ 9.6 White
Status:

Preview
Login to watch this item.
Grade

CGC NM+ 9.6

Page Quality

White

Pedigree

none

CGC Serial Number

4240384007

Census Rank

Single Highest Certified Copy!!!

Publish Date

7/44

Category

Lev Gleason Publications
Description
SINGLE HIGHEST GRADED COPY!! White pages! One of only one in 9.6 and the next highest rated copy is a 9.2. Almost 80 years old now and still newsstand fresh and MINT. Dick Wood story. Dick Briefer, Rudy Palais and Irving Novick art. Charles Biro cover.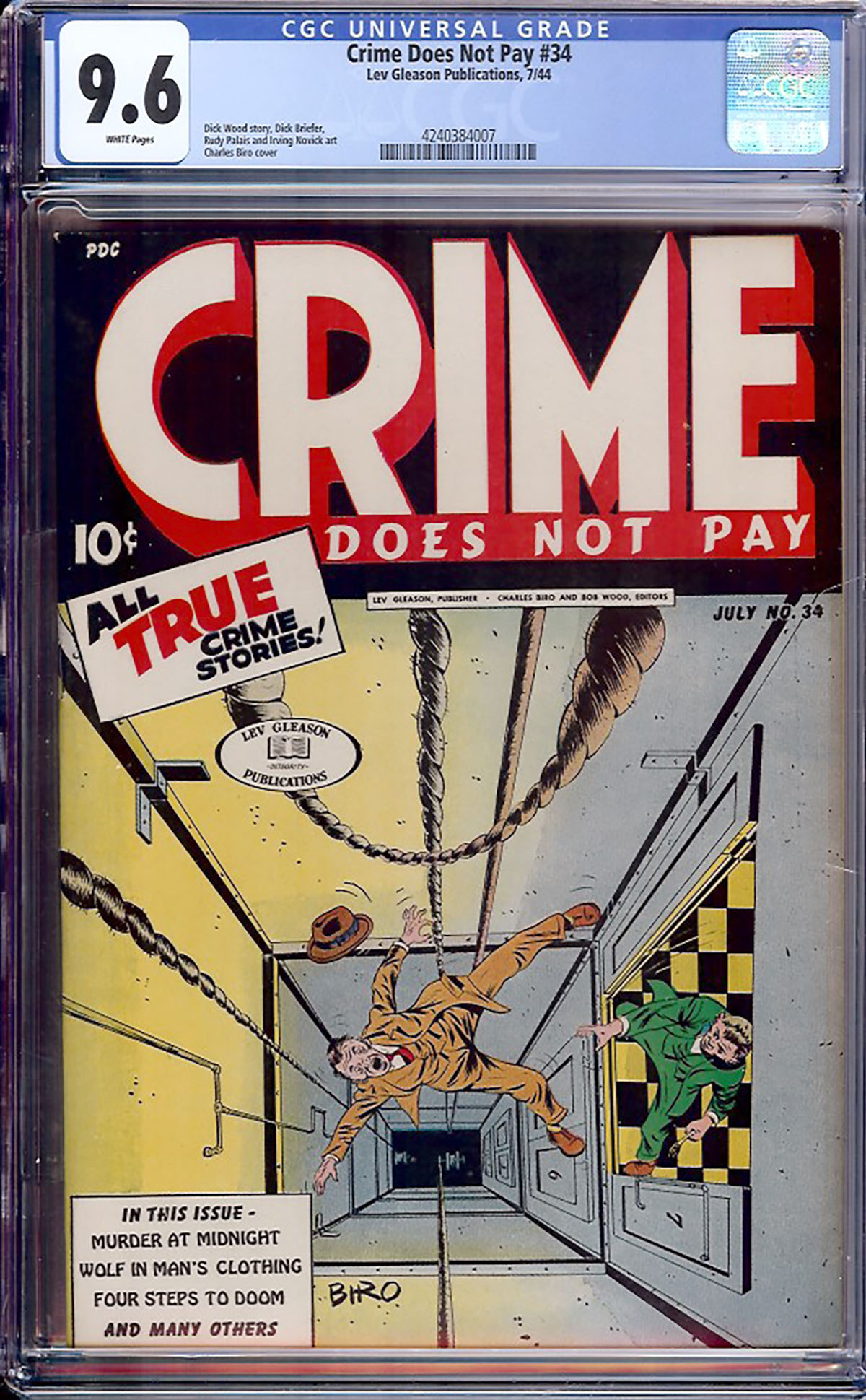 Additional Images