Blackhawk #13 CGC NM/M 9.8 White
Status:

Preview
Login to watch this item.
Grade

CGC NM/M 9.8

Page Quality

White

Pedigree

Edgar Church (Mile High)

CGC Serial Number

4240384005

Census Rank

Single Highest Certified Copy!!!

Publish Date

Winter 1946

Category

Golden Age DC
Description
Mile High Copy!! From the incredible collection of Edgar Church! The single highest certified example and only 9.8 in the free world. There's only 1 in 9.6, 1 in 9.4 plus 1 in 9.2 so you can see how tough this Winter, 1946 issue is to find to high grade condition. Paul Gustavson and Jack Cole stories and art. Al Bryant cover, Reed Crandall and Bill Ward art.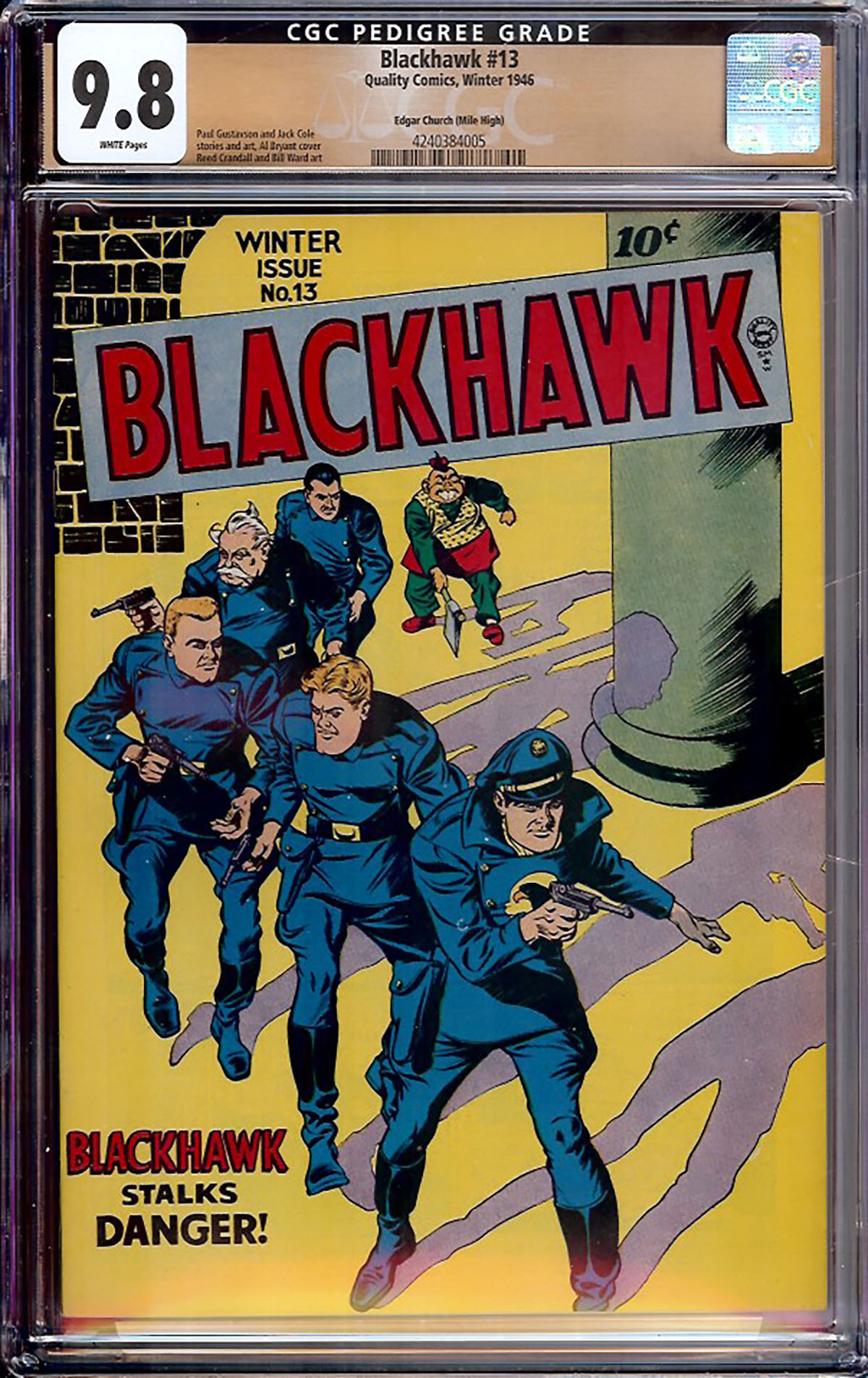 Additional Images