Captain Science #1 CGC NM+ 9.6 Off-White to White
Status:

Preview
Login to watch this item.
Grade

CGC NM+ 9.6

Page Quality

Off-White to White

Pedigree

none

CGC Serial Number

4240386004

Census Rank

Single Highest Certified Copy!!!

Publish Date

11/50

Category

Youthful Magazines
Description
Best existing copy! SINGLE HIGHEST GRADED EXAMPLE at 9.6!! Wow! What a phenomenal book in unsurpassable grade. One of the all-time best science fiction comics for sure in unread NM+ condition. Perfectly centered with off-white to white pages. "Destination Moon" text article. Robot cover courtesy of Walter Johnson. Over 72 years old!!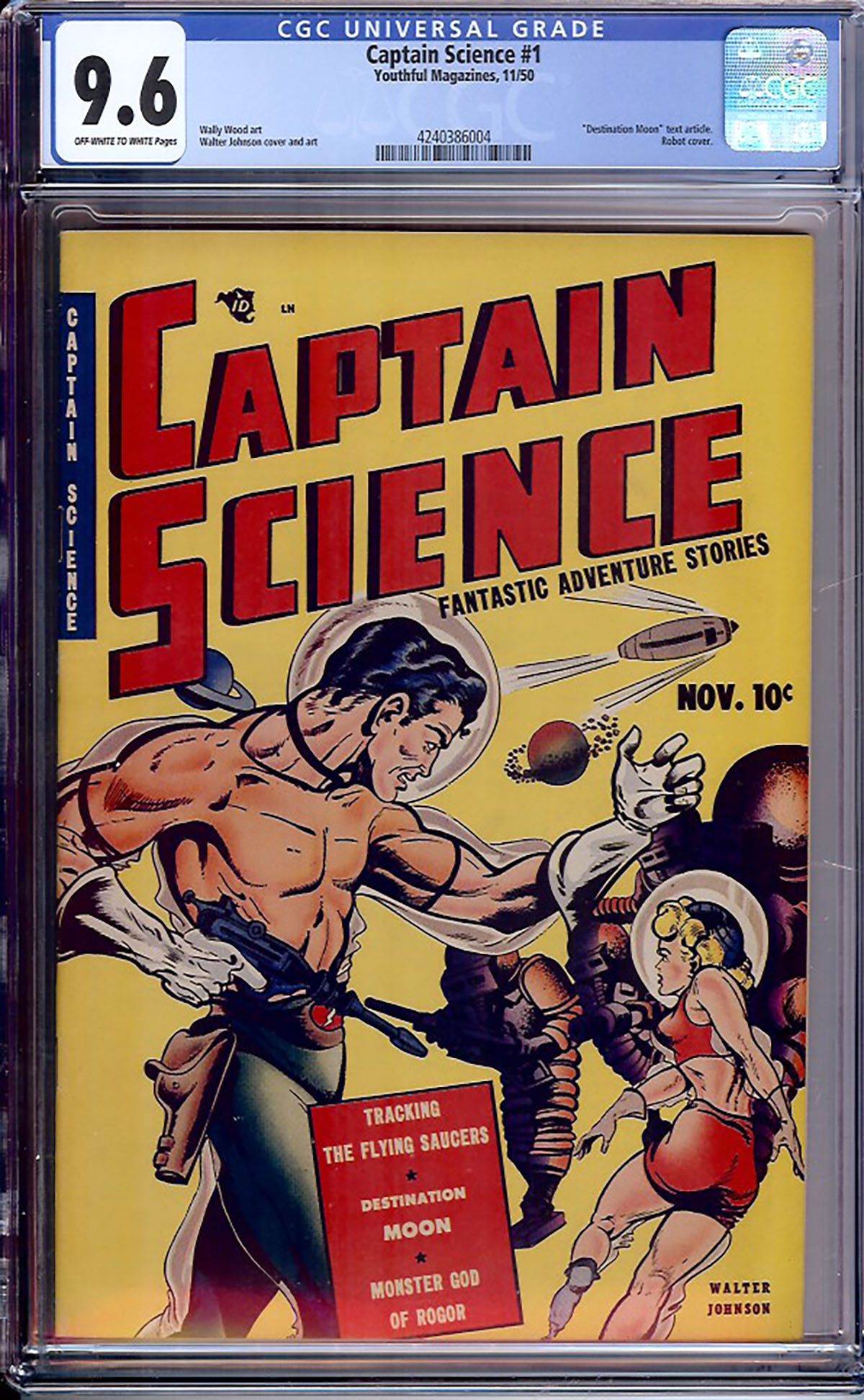 Additional Images