Amazing Spider-Man #19 CGC NM+ 9.6 Off-White to White
Status:

Preview
Login to watch this item.
Grade

CGC NM+ 9.6

Page Quality

Off-White to White

Pedigree

CGC Signature SERIES

CGC Serial Number

1323187009

Census Rank

1

Publish Date

12/64

Category

Silver Age Marvels
Description
Human Torch, Sandman and the Enforcers appearance. Introduction of MacDonald Gargan (last page cameo). A true NM+ Silver Age comic book with bright colors, PERFECT centering (you can not get more perfect) and supple off-white to white pages. This is easily the nicest copy we've seen in a while plus it is a CGC Signature SERIES NM+, signed by story writer Stan Lee on May 3, 2018!! Cool Steve Ditko cover. The highest graded Signature SERIES example with only 2 others in 9.6.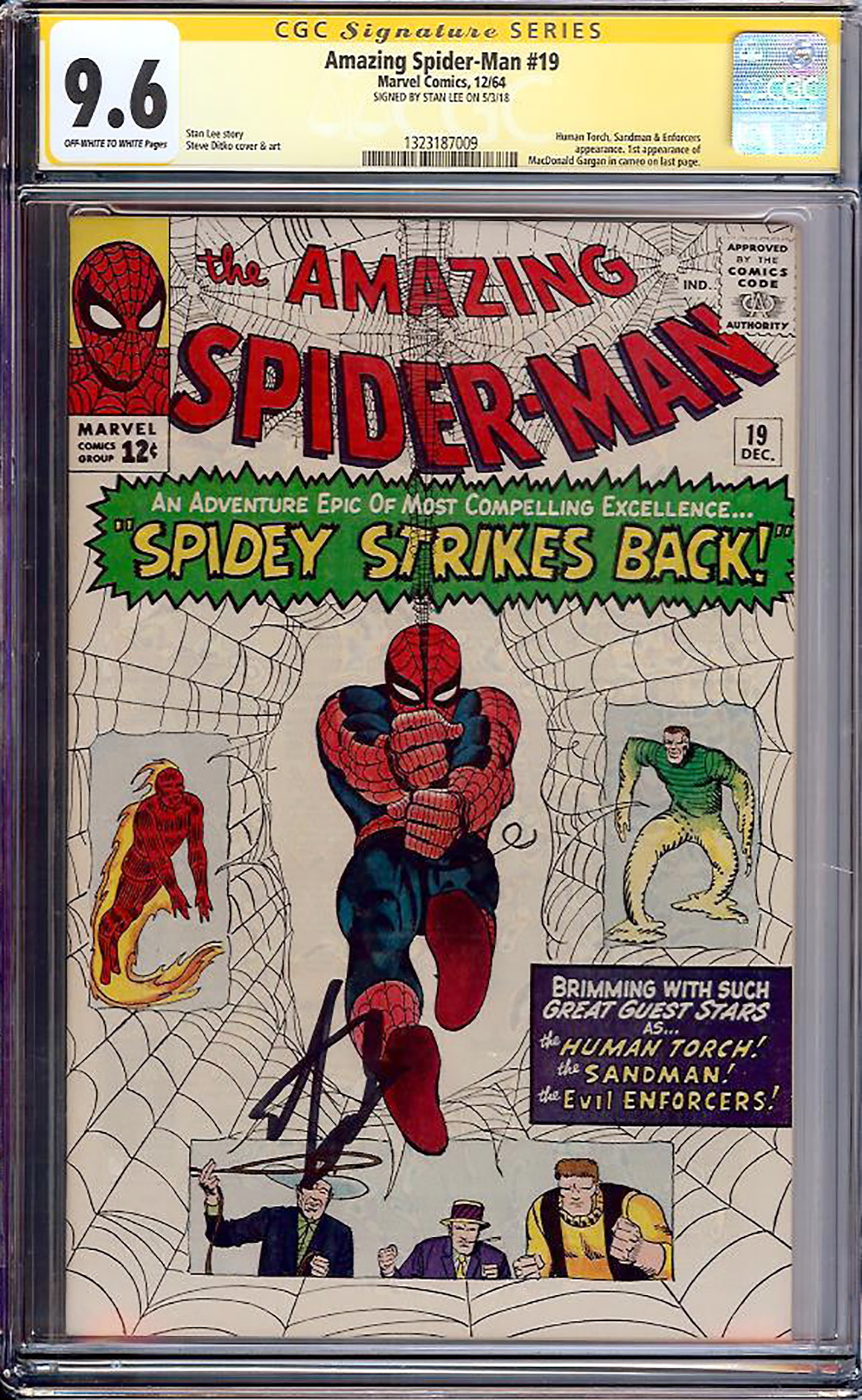 Additional Images