Action Comics #288 CGC NM+ 9.6 Off-White to White
Status:

Preview
Login to watch this item.
Grade

CGC NM+ 9.6

Page Quality

Off-White to White

Pedigree

none

CGC Serial Number

1497541018

Census Rank

Single Highest Certified Copy!!!

Publish Date

5/62

Category

Silver Age DC
Description
Best existing and SINGLE HIGHEST certified copy!! Early 1960's Action Comics issues do not appear in NM+ certified grade very often. This is a killer 9.6 that has 9.8 eye appeal. Perfectly centered with near-white pages. Superboy appearance in Flashbacks. Curt Swan and George Klein cover.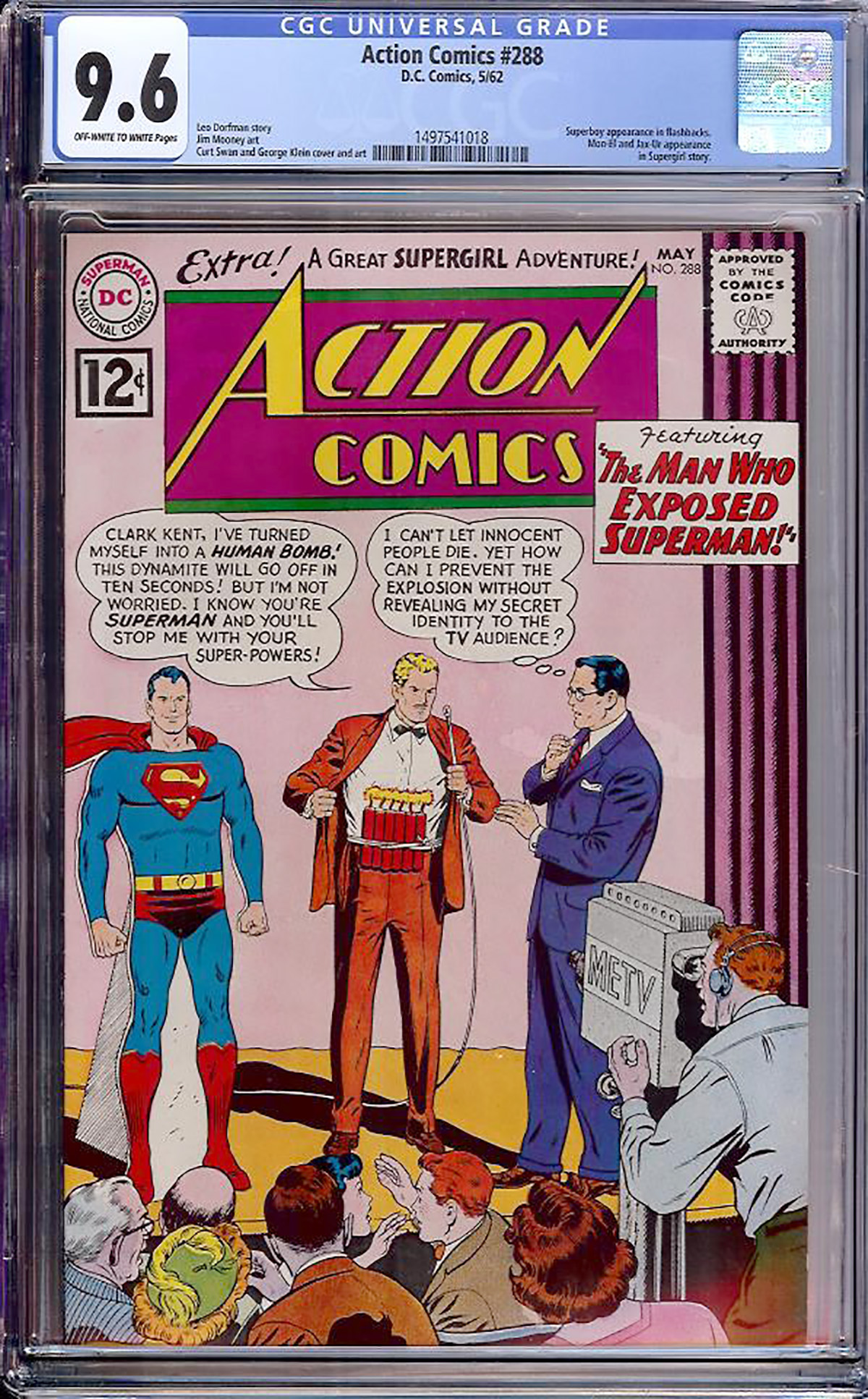 Additional Images