Adventure Comics #278 CGC NM+ 9.6 White
Status:

Preview
Login to watch this item.
Grade

CGC NM+ 9.6

Page Quality

White

Pedigree

none

CGC Serial Number

1497677023

Census Rank

Single Highest Certified Copy!!!

Publish Date

11/60

Category

Silver Age DC
Description
Best existing copy. SINGLE HIGHEST GRADED. One of only one in 9.6! Only 2 copies have ever made it to 9.4. Supergirl appearance. Curt Swan Supergirl cover. Snow white pages too.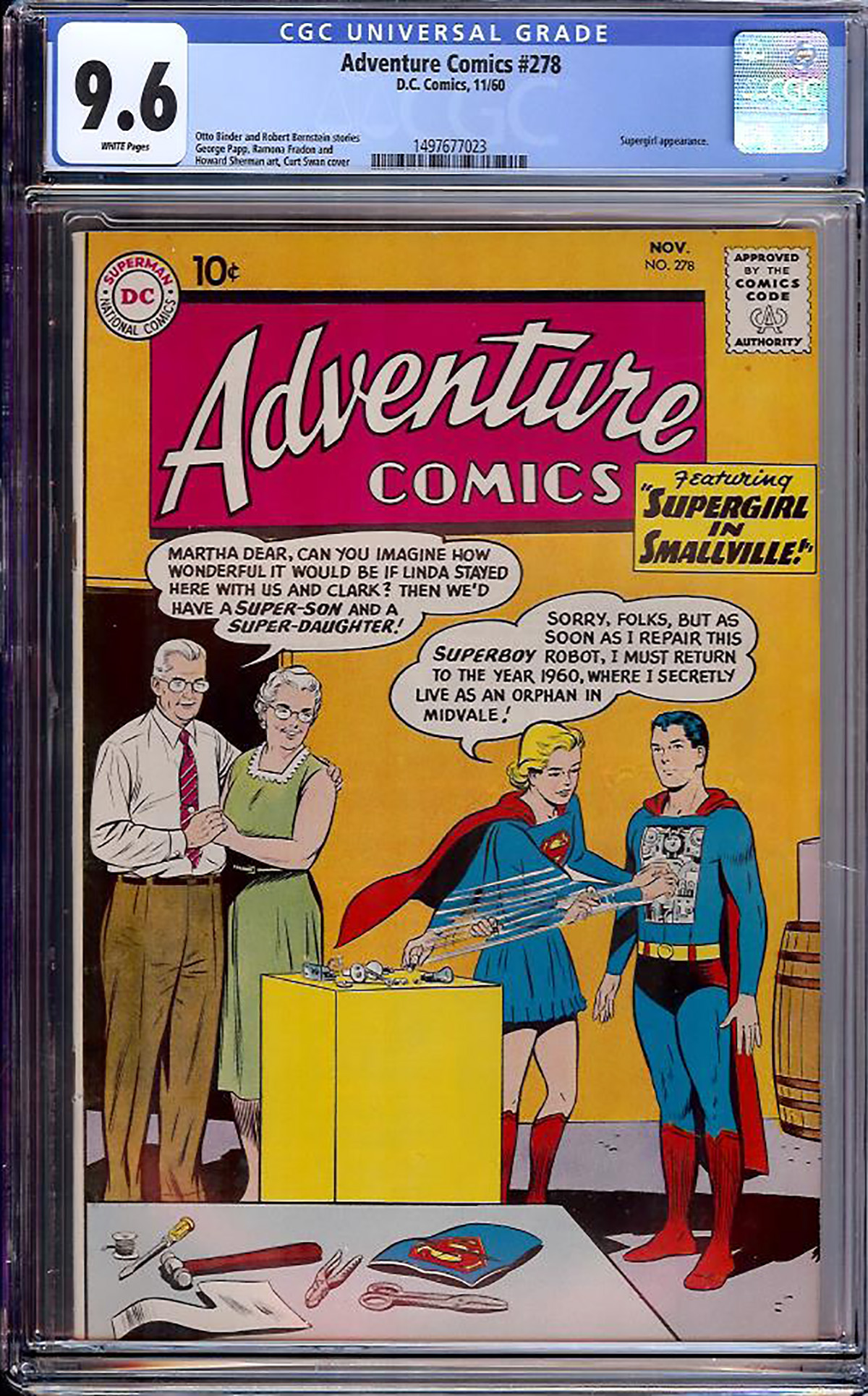 Additional Images