House of Secrets #92 CGC NM+ 9.6 Off-White
Status:

Preview
Login to watch this item.
Grade

CGC NM+ 9.6

Page Quality

Off-White

Pedigree

CGC Signature SERIES

CGC Serial Number

1323801001

Census Rank

Single Highest Certified Copy!!!

Publish Date

6-7/71

Category

Bronze Age DC
Description
THIS IS THE BIG ONE!! The single highest certified CGC Signature SERIES copy of House of Secrets #92. One of one in 9.6 with none graded higher! The next highest certified one is in 9.2! Absolutely stunning copy. FIRST APPEARANCE OF THE SWAMP THING. Only the third 9.6 we've ever offered for sale. Trails only 2 lucky 9.8's. This book is incredible and has no observable flaws. Awesome grey tone Bernie Wrightson cover. Nicest copy we have EVER seen. Signed by the recently deceased Mr. Wrightson on June 20, 2015.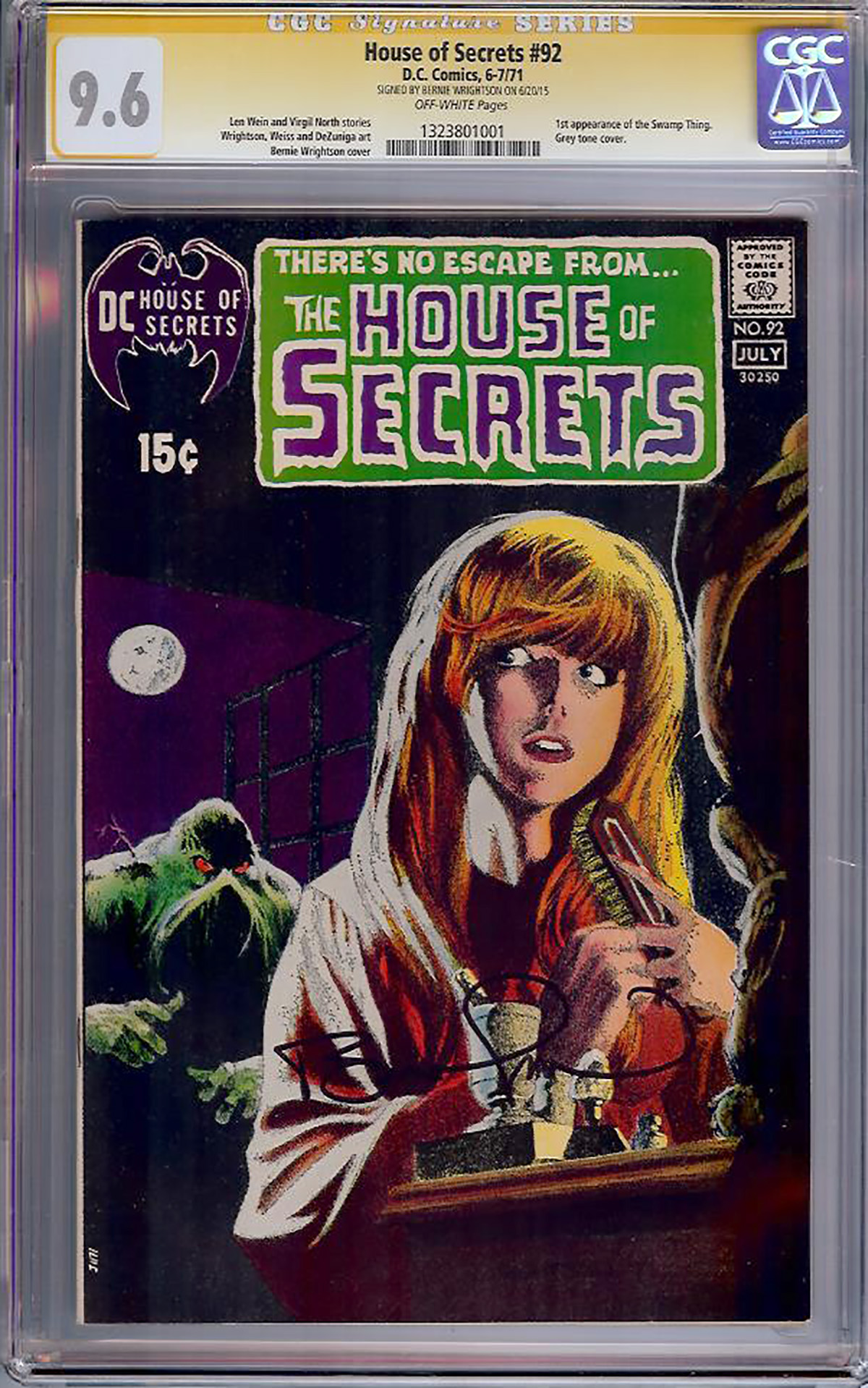 Additional Images