Amazing Spider-Man #300 CGC NM/M 9.8 White
Status:

Preview
Login to watch this item.
Grade

CGC NM/M 9.8

Page Quality

White

Pedigree

CGC Signature SERIES

CGC Serial Number

1588181002

Census Rank

1

Publish Date

5/88

Category

Copper Age Marvels
Description
Origin and first full appearance of Venom. Last black costume. Awesome copy (how's best existing for ya?), a killer NM/M 9.8 with white pages and the #1 copy in the world as per the CGC census! Signed by Todd McFarlane on August 14, 2017. Looks like a 9.9. Just examine the scans and you'll see. This book is simply PERFECT with a great, bold signature in a blue Sharpie. The centering is PERFECT too.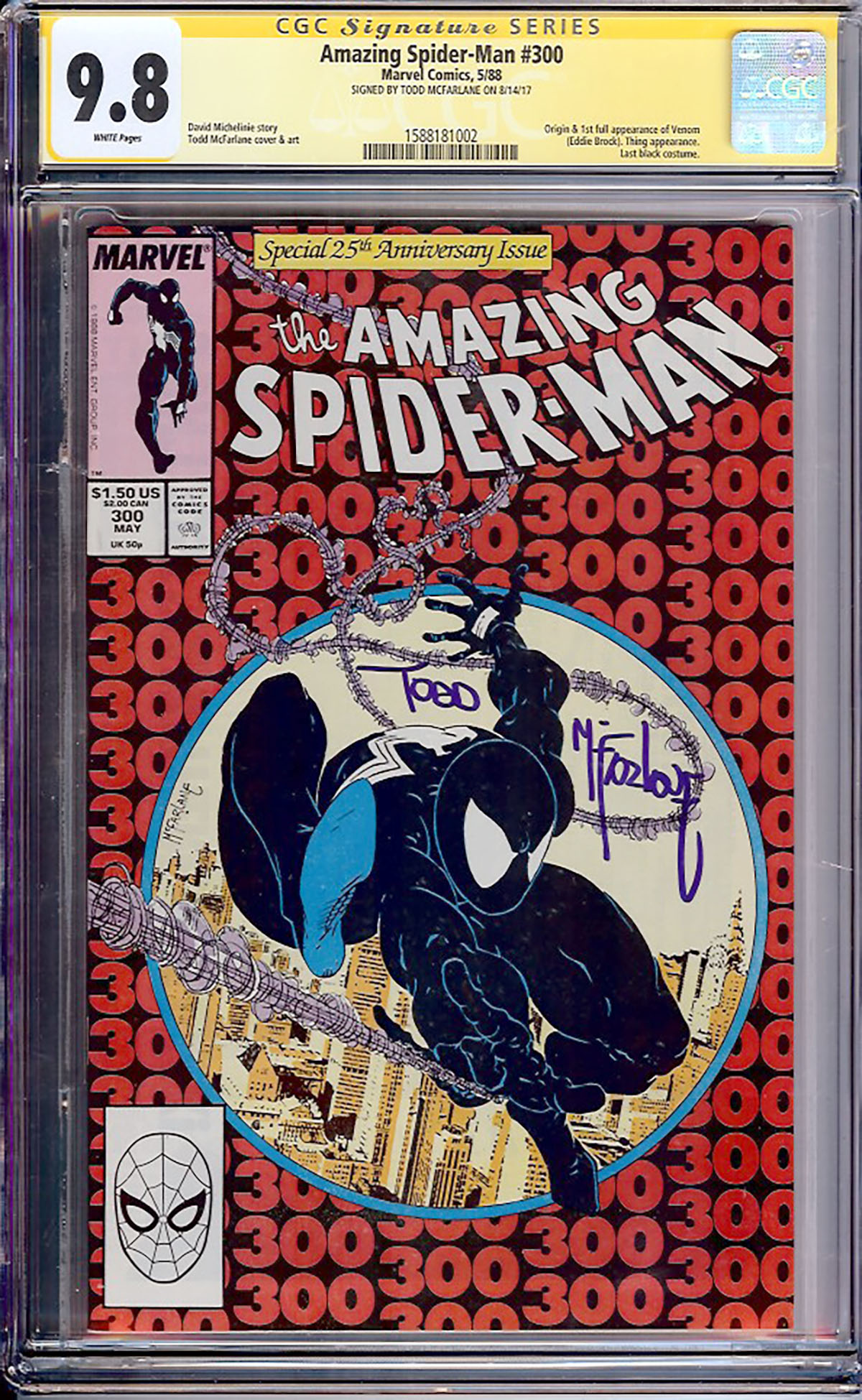 Additional Images