Amazing Spider-Man #120 CGC NM/M 9.8 White
Status:

Preview
Login to watch this item.
Grade

CGC NM/M 9.8

Page Quality

White

Pedigree

CGC Signature SERIES

CGC Serial Number

1406046009

Census Rank

1

Publish Date

5/73

Category

Bronze Age Marvels
Description
Amazing Spider-Man #120 CGC 9.8 signature series signed by JOHN ROMITA. Highest graded s/s copy on census, tied with only three others. Top of the CGC heap for a good reason. Sharp corners and edges, deep color strike, exceptional cover wrap and bone white pages. Hard to find in high grade due to the tough black cover. Gorgeous, flawless spine. Scratch free CGC case. Signed by Mr. Romita with a black Sharpie on 8/7/18.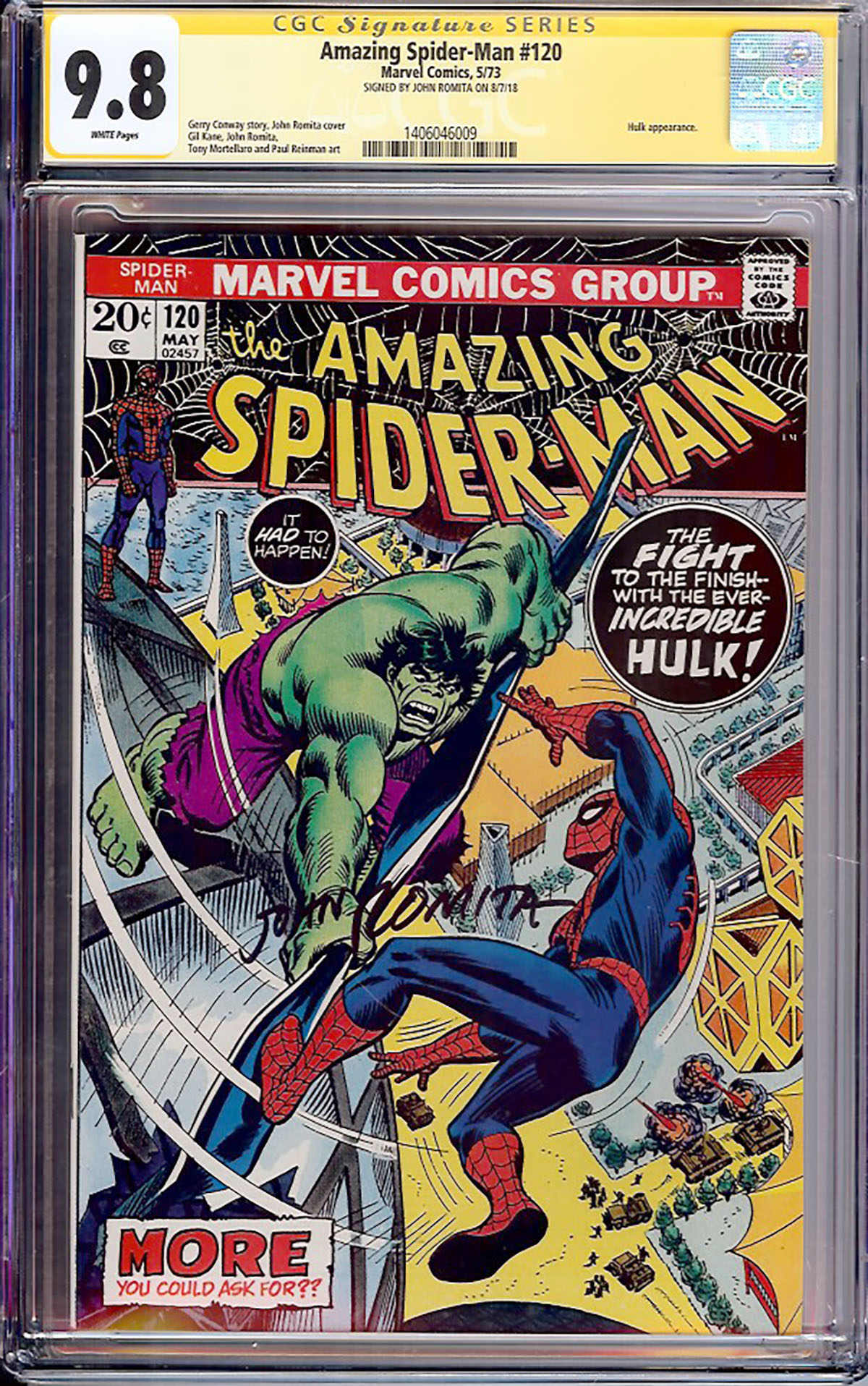 Additional Images