Photo News Features #1 CGC NM/M 9.8 White
Status:

Preview
Login to watch this item.
Grade

CGC NM/M 9.8

Page Quality

White

Pedigree

none

CGC Serial Number

0502316011

Census Rank

Single Highest Certified Copy!!!

Publish Date

10/74

Category

Magazines
Description
SINGLE HIGHEST CERTIFIED COPY!! Very rare book from October, 1974. Only one copy even exists in 9.6 with only 2 in 9.4. Hitler cover and stories. Photos and text biography of Adolf Hitler. A perfect magazine with bone white pages. A true one of a kind investment item.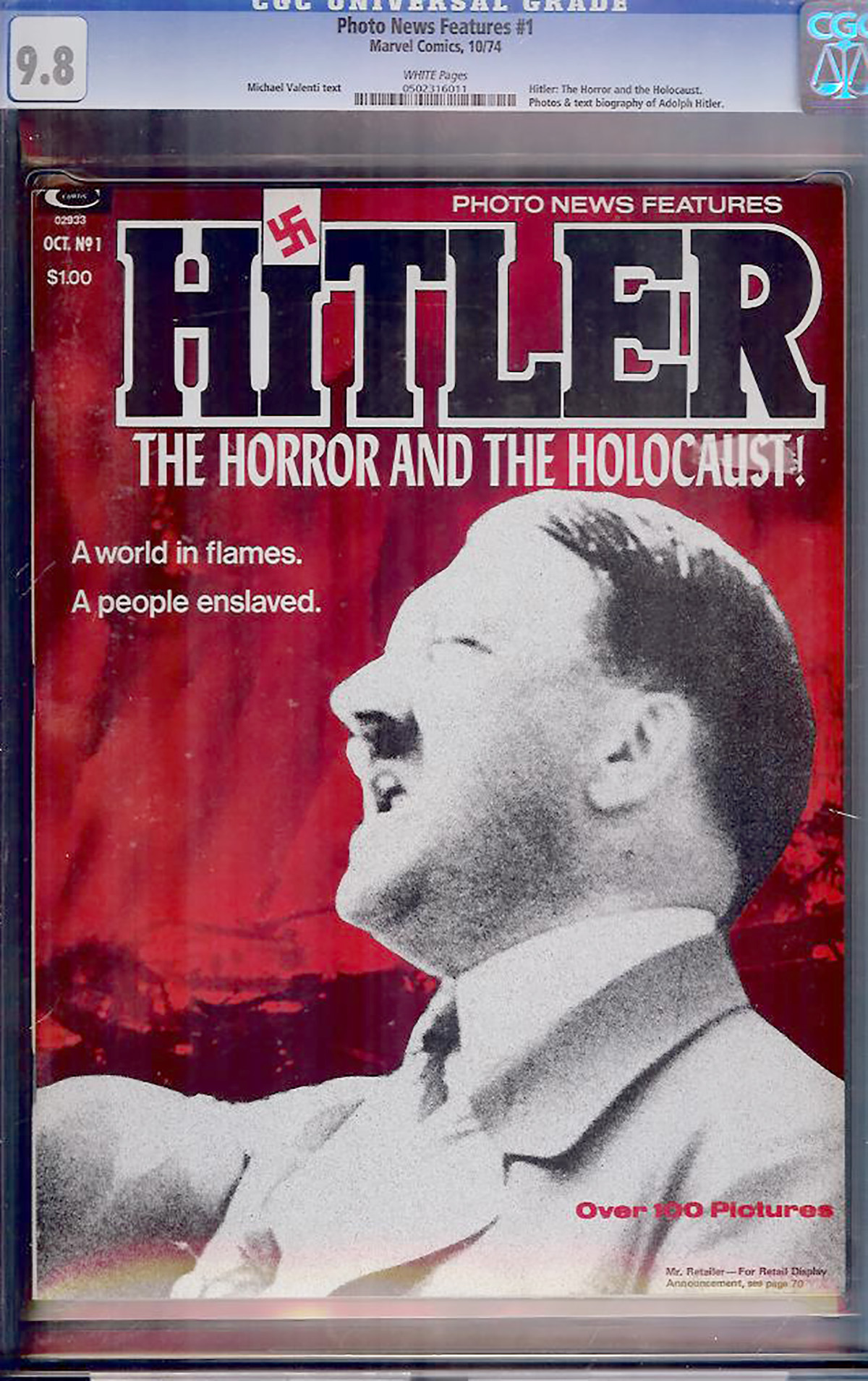 Additional Images