Superboy #72 CGC NM+ 9.6 Off-White to White
Status:

Preview
Login to watch this item.
Grade

CGC NM+ 9.6

Page Quality

Off-White to White

Pedigree

none

CGC Serial Number

1497696024

Census Rank

Single Highest Certified Copy!!!

Publish Date

4/59

Category

Silver Age DC
Description
SINGLE HIGHEST CERTIFIED COPY! The next highest is a 9.2. Perfectly centered early 1959 comic book with severely nice pages. Cool Curt Swan and Stan Kaye cover.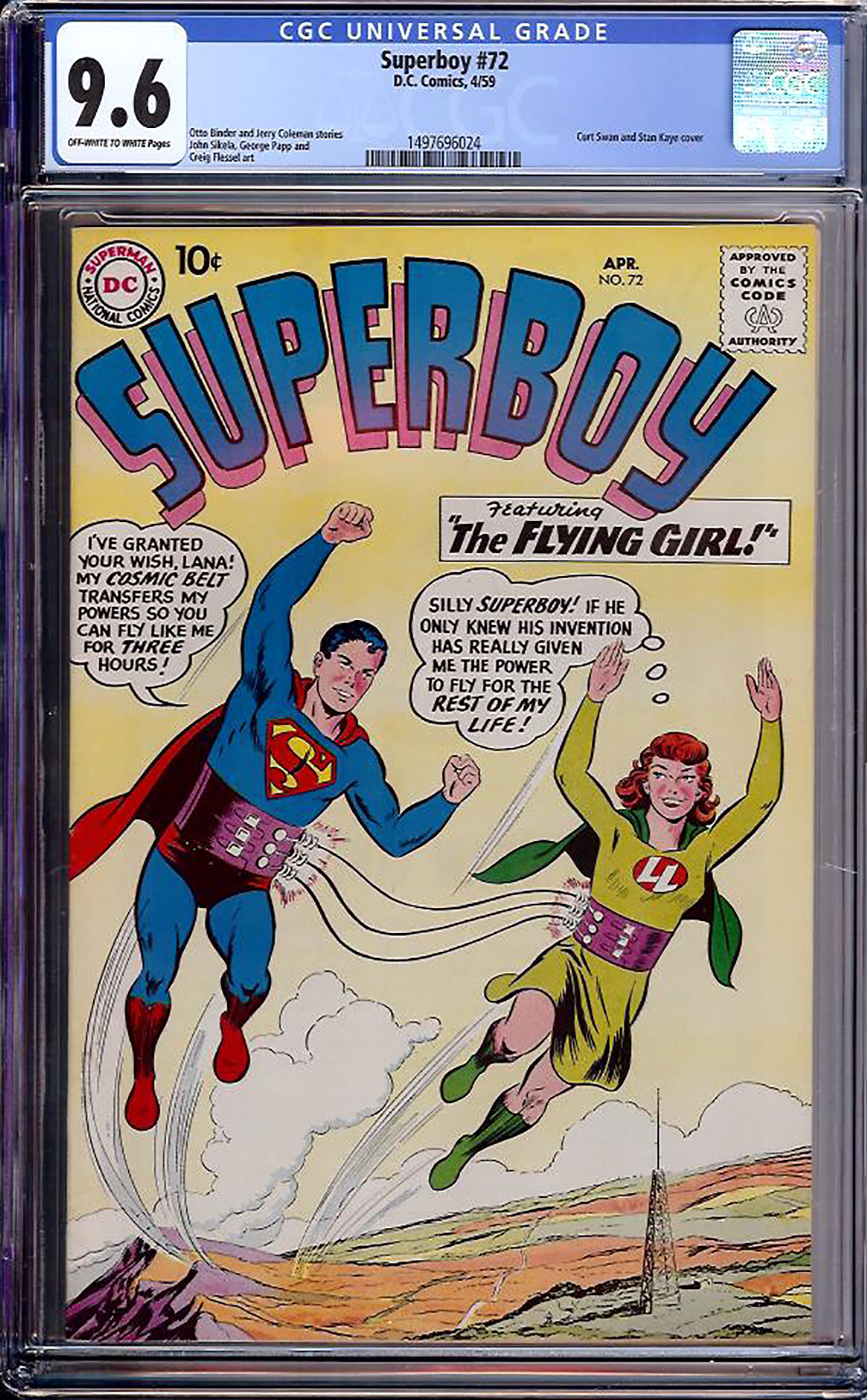 Additional Images