Detective Comics #145 CGC NM 9.4 White
Status:

Preview
Login to watch this item.
Grade

CGC NM 9.4

Page Quality

White

Pedigree

none

CGC Serial Number

2013570005

Census Rank

Single Highest Certified Copy!!!

Publish Date

3/49

Category

Golden Age DC
Description
WOW!! This 70 year old copy of Detective Comics #145 is THE SINGLE HIGHEST CERTIFIED EXAMPLE! A true Near-Mint 9.4 in every way. The next highest is a 9.0. Not only that, it is perfectly centered and has WHITE PAGES! GREAT Win Mortimer "Marked For Doom!" cover. Full page ad for Superboy #1. Astounding copy of a very difficult issue to find in grade.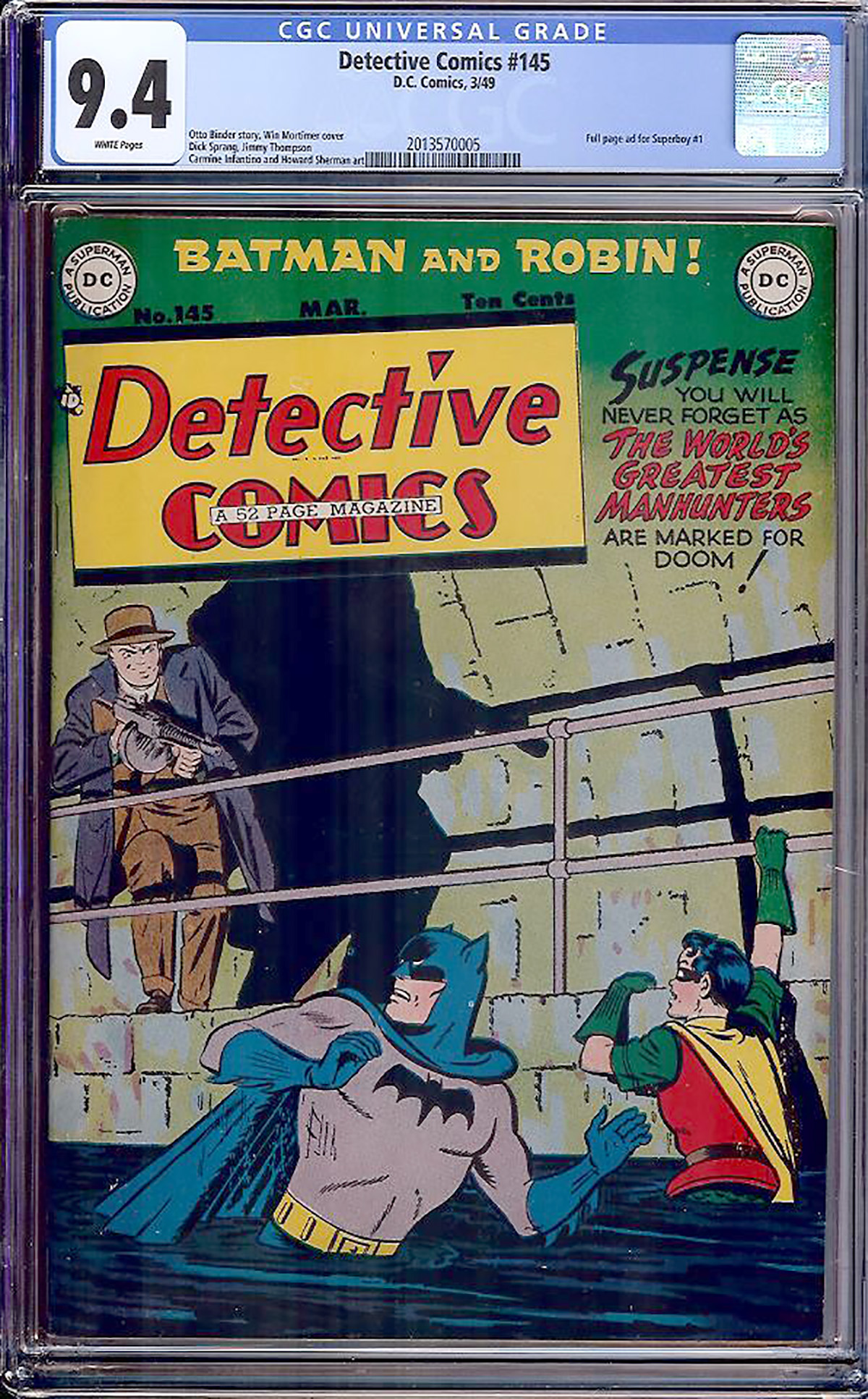 Additional Images